Shopping Cart
Your Cart is Empty
There was an error with PayPal
Click here to try again
Thank you for your business!
You should be receiving an order confirmation from Paypal shortly.
Exit Shopping Cart
Equipping disciples to do the work of the ministry

Back to Church Sunday is coming up on September 17. We're having a special service specifically designed to welcome people back to church, so now is a good time to start praying about who you will invite. Eight out of ten people say they are open to visiting church if invited. That's powerful! Imagine how our community can be transformed if everyone here invited at least one person to come to church.
We'll have a relevant message on this Sunday called "A Place to Belong," that will encourage all of us to get plugged in to living life they way we were meant to—with others in authentic community! You won't want to miss it!
This is the perfect opportunity to invite your friends, family, neighbors and coworkers to join you and grow deeper in their faith, or perhaps encounter God for the first time.
Every year our church attempts to exercise the kind of faith that Jesus Christ demonstrated when he fed 5,000 people with two fish and five loaves of bread. We also seek to cloth the naked in our community by that same measure of faith. In order to do both we reach out to the community for donations in both of these areas. That being said, if you feel so moved as to donate food, clothing, or if you'd rather donate monetarily, then click the link below for information about how to be apart of feeding and clothing a community near you.
-Increasing in Him
Feeding The 100:
Every year here at BOCOM we take on the task of serving the Leavenworth community by attempting to feed 100 families between Thanksgiving and New Years. If you would like to help feed some families this year by donating food for the holiday's any donation will be accepted. Furthermore, if you or anybody you know is in need of help this holiday season we'd love to be of assistance. Whether you'd like to donate or are in need of assistance email us at

[email protected]

or

[email protected]

for more details.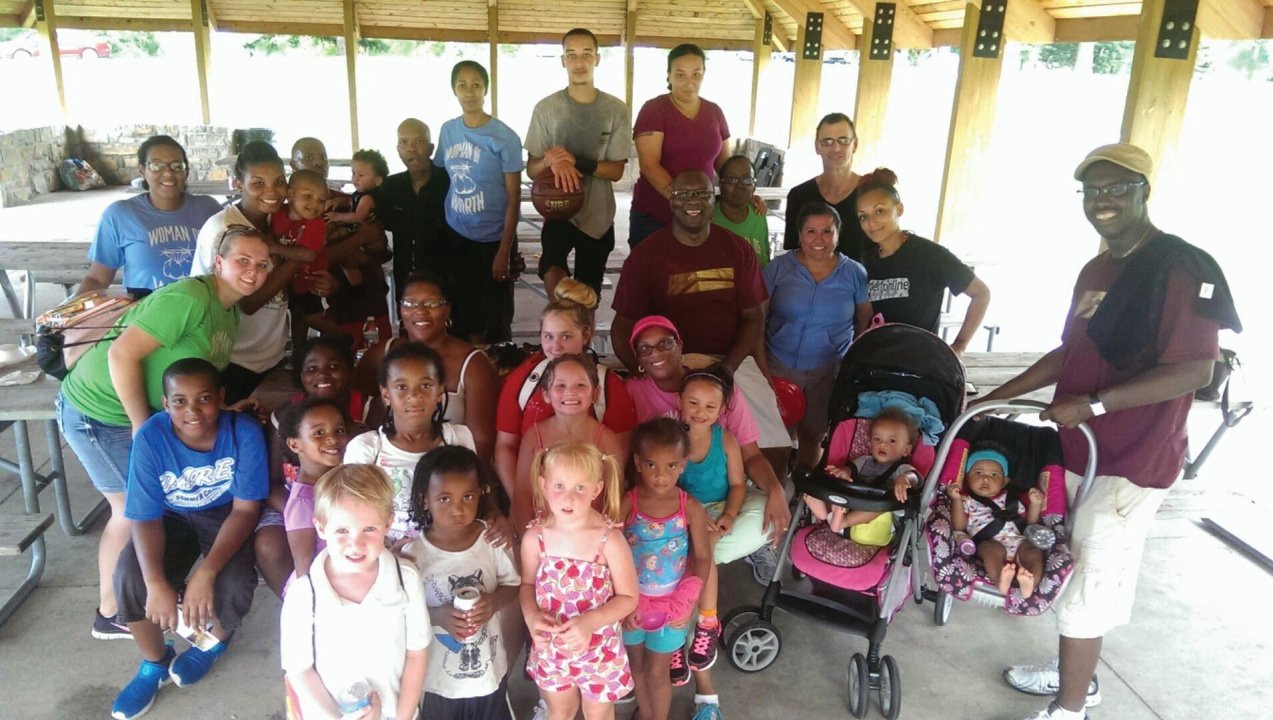 THIRD ANNUAL BACK TO SCHOOL BASH A SUCCESS.  INSPITE OF THE STEAMY WEATHER, FUN WAS HAD BY ALL.  GREAT FOOD, GREAT FUN, GREAT FELLOWSHIP.  THE CHILDREN RECEIVE NATURAL SUPPLIES AS WELL AS A SUPPLY OF PRAYERS, WELL WISHES, AND GODLY SUPPORT TO WALK OUT THIS YEAR IN KINGDOM STYLE.  THANKS TO ALL WHO ATTENDED AND PITCHED IN TO MAKE THIS EVENT A HUGE SUCCESS.

Want to become a guardian angel? All you have to do is get involved. A guardian angel is somebody who is selfless and willing to roll up there sleeves and get dirty or simply sow a seed when it is necessary. With BOCOM you have an opportunity to do both. We need your help and your donations to get us into a new building. If your good with a hammer or if your better with a pen I'm sure we can find a place for you. The time to get involved is now. Luke 6:38 says it all. "Give and it shall be given unto you; good measure, pressed down, and shaken together, and running over, shall men give into your bosom. For with the same measure that ye give it shall be measured to you again." Take a look at our donation letter for more information.

Due To Inclement Weather Tonight's Watch Night Service Has Been Cancelled. Happy New Year From Pastor Suttles And The Whole BOCOM Family!!!!!

0

/